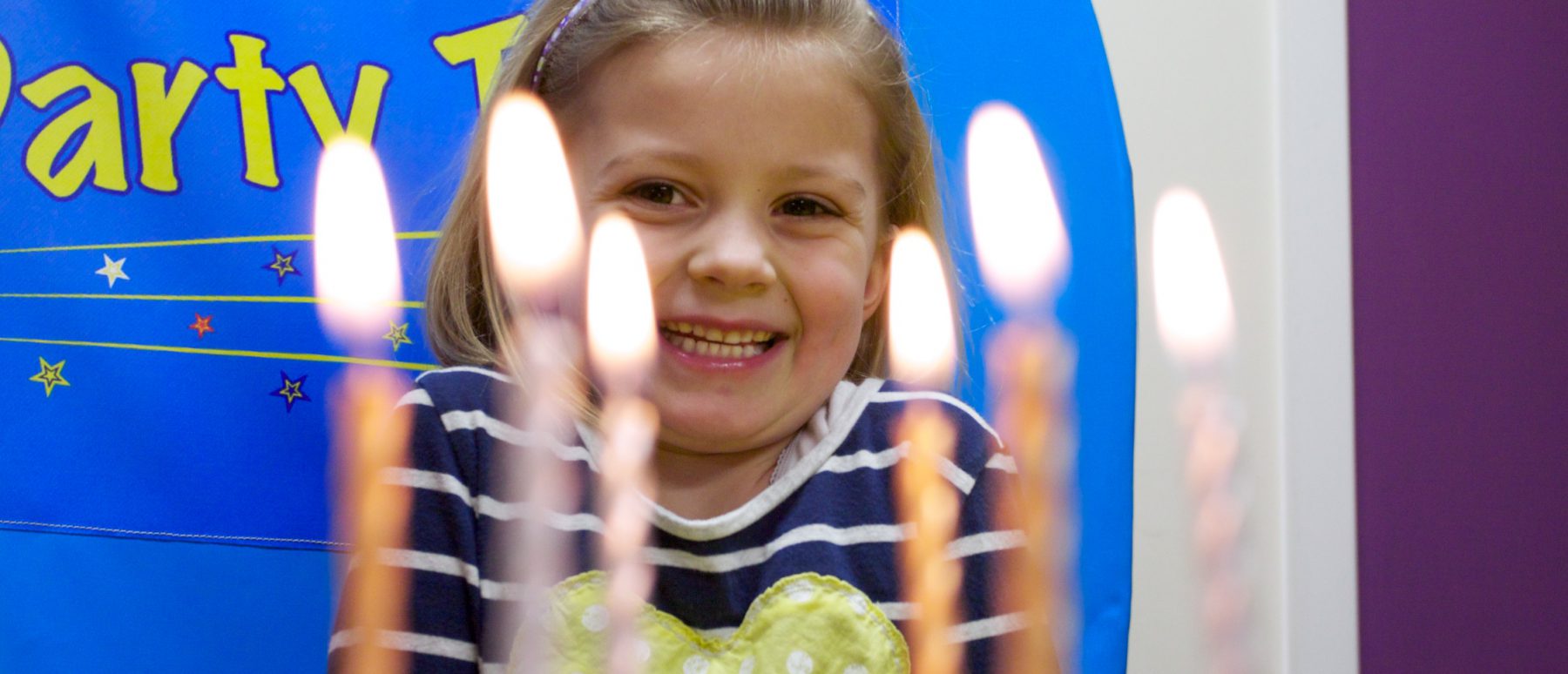 Children's Parties at the Fun Factor
At The Fun Factor we can cater for all your party needs. We have a range of party options available to ensure your child's birthday is celebrated in style. See below for more details.
We look forward to helping you celebrate your child's birthday!
It's party time!
Party Packages
All parties include:
Party Host
Party Invitations
Party Food (duration: 30 minutes)
Party Throne for Birthday Child
Unlimited Juice
1 FREE return pass for the party child
Cake Ceremony (Cake not included)
Any FREE Hot Drink for Birthday Child's Parents
Sensory Party
For children aged 3 and under
Package includes:
Choice of savoury Ella's Kitchen Pouch. Fruit pot
30 mins exclusive use of Sensory Zone
Hosted activities in the Sensory Zone
Glow in the dark party
The kids will dine in an ultraviolet den, with glow in the dark accessories, the cups, walls, even the table will glow in the dark! Our glow in the dark party room will make for a unique party that your child will remember forever, and they will have a glow in the dark accessory to take home as well!
Package includes:
2 hours of party fun, play and feasting for all to enjoy!
30 minutes hot and cold banquet feast in our Glow in the Dark Room
Climbing Wall Party
Hang on tight! We are proud to introduce Fun Factors fantastic Climbing Wall! Climb, scale and race your buddies across our Climbing Wall. A soft landing is guaranteed!
Package includes:
60 mins playtime
30 mins Climbing Wall Games
Party Food Options
Both options included in all our Party Packages
Chicken Nuggets,
Pork Sausages,
Garlic Bread,
Chips,
Ice Cream,
Unlimited Juice
* Healthy Option: Carrot and Cucumber sticks are available as an option during the booking process.
Fish Fingers,
Cheese and Ham sandwiches,
Garlic Bread,
Chips,
Ice Cream,
Unlimited Juice
Book Party
What the parents are saying...
I went with my son, daughter in law, and grandkids. My first time there. I found it very good, more than enough things to entertain the kids, very big place, a small cafe there, and nice toilets. Also, staff patrolling all areas. I would recommend it. Wish I was a kid again 😊

Great big place for kids, and food is lovely, nice staff 👍

We celebrate our 8 years old kid birthday. The staff was kind and helpful and the kids had a wonderful experience. I totally recommend the place